Thanks to its geographical location, Volterra, an ancient picturesque town built two thousand years before Christ, is an ideal base for going on day trips to visit Tuscany's cities, towns and seaside resorts.
Albergo Villa Rioddi, located just outside the old town centre of Volterra (1.3 km), is the perfect base for exploring Tuscany.
Since it is so close to the town, you can get to the old town in just five minutes by car or in 20 minutes on foot, but the road is all uphill.
The Villa was built in the 1400s as an inn to accommodate wayfarers who were unable to enter the town due to the fact that its imposing gates were closed at night. The hotel offers breathtaking panoramic views of the mountains above Lucca as far as Massa Marittima and, on a very clear day, you can catch a glimpse of the island of Corsica and enjoy spectacular sunsets. Villa Rioddi has 13 rooms and 2 two-bedroom flats and is surrounded by luxuriant gardens lined with hedges, fruit trees and impressive olive trees, which allow guests to sit outside in the shade on hot days and eat fresh organic fruits. Our hotel is nestled in the countryside yet close to the town centre, thereby combining the comforts of a hotel with the spaces and features of an Italian "agriturismo". In fact, we can call it an Agrihotel!
All around the swimming pools, a large one for adults and a small one for children, are Florentine terracotta tiled areas and large gardens, allowing you to easily keep a good distance from others. To ensure safety against the virus, each room and flat has its own pool umbrella and private sun loungers marked with the room number, which are thoroughly sanitised with special products every evening. If you would prefer to be even more spaced out, you can move your umbrella and sun loungers to the gardens above the pools, where you will be practically alone. I, Luca, the owner or my mother Mirella will take care of the check-in process for you and we will give you all the information you may need about Volterra and the nearby villages, including special maps created by me. I will also show you all the must-see sights and things to do in our area and, in particular, I will tell you which Tuscan cities are certainly worth a visit. I will be glad to assist you throughout your stay and will do my best to accommodate your requests, such as booking guided tours of wineries, mountain bike trips, hiking or horseback riding sessions, or anything else you may need, such as recommending great restaurants or a hot air balloon tour! So make the most of it, you will have a free guide at your disposal! Unlike many other hotels, I do not charge commission for making reservations on your behalf. On the contrary, if possible, I will give you a discount as it is my mission to make your holiday as enjoyable as possible so that you can recommend our hotel to all your friends!
Breakfast at Villa Rioddi is a special moment: every morning at 6 am, Ilaria or Adriana start to prepare tasty savoury dishes made with local products, whereas my wife Luciene will delight you
with delicious homemade cakes, made with simple and genuine ingredients. We can assure you that you will never get bored during your stay. In fact, to surprise you, we can offer you a different menu every day, 7 days a week! Breakfast also includes local cheeses, ham and salami as well as other types of salami (wild boar, venison, goose, Cinta Senese, truffle, etc.), which are all locally produced. We have two breakfast rooms, one inside with a magnificent vaulted ceiling and one outside on a beautiful panoramic terrace, both with tables well-spaced out in line with Covid-19 regulations.
The hotel does not have a restaurant, the nearest one is 400 metres away, but we do have a bar service offering made-to-order sandwiches.
All rooms are thoroughly cleaned and sanitised using virucidal products suitable against Covid-19 and, as soon as you leave, we will also sanitise them with an ozonator for additional safety.
On each floor of the hotel, you will find a hand sanitiser dispenser unit and related signs showing that it is compulsory to wear a face mask inside the facility.
The excellent reviews that our clients have posted on Booking.com, Tripadvisor, Google, HolidayCheck, etc. are our calling card and a guarantee of quality.
What else is there to say… if you want to spend a safe holiday in a historic villa located in the heart of Tuscany and taste some of our traditional local products, book your stay at Villa Rioddi now! We look forward to welcoming you as our guests.
Best regards,
Luca
To book and make sure you get the best price, use our online booking service on this page.
For further information, please visit our website.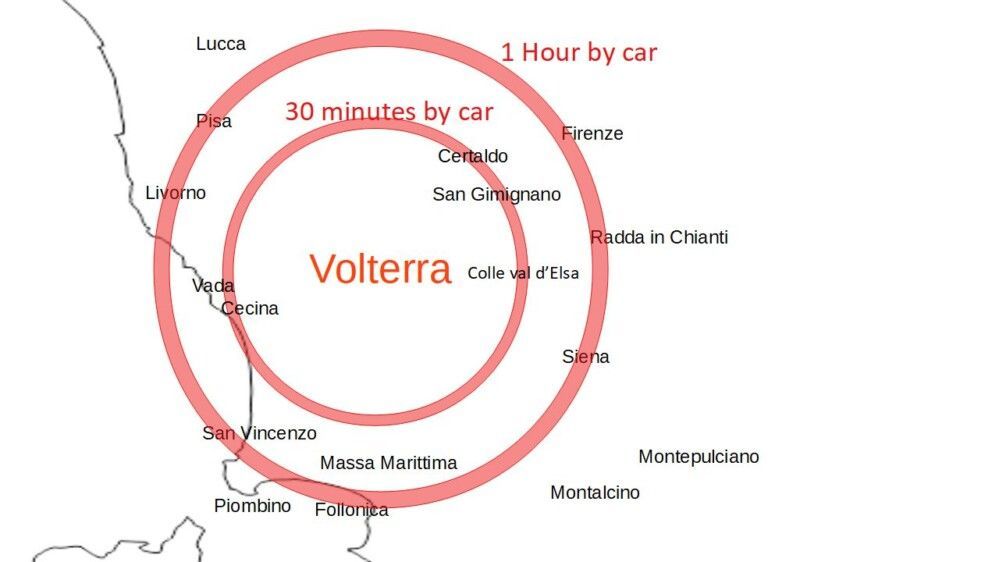 Are you interested in 3-star Hotel?
Tuscany is a wonderful region to discover. Do you like making walks in in the middle of nature, hiking or…
Read More